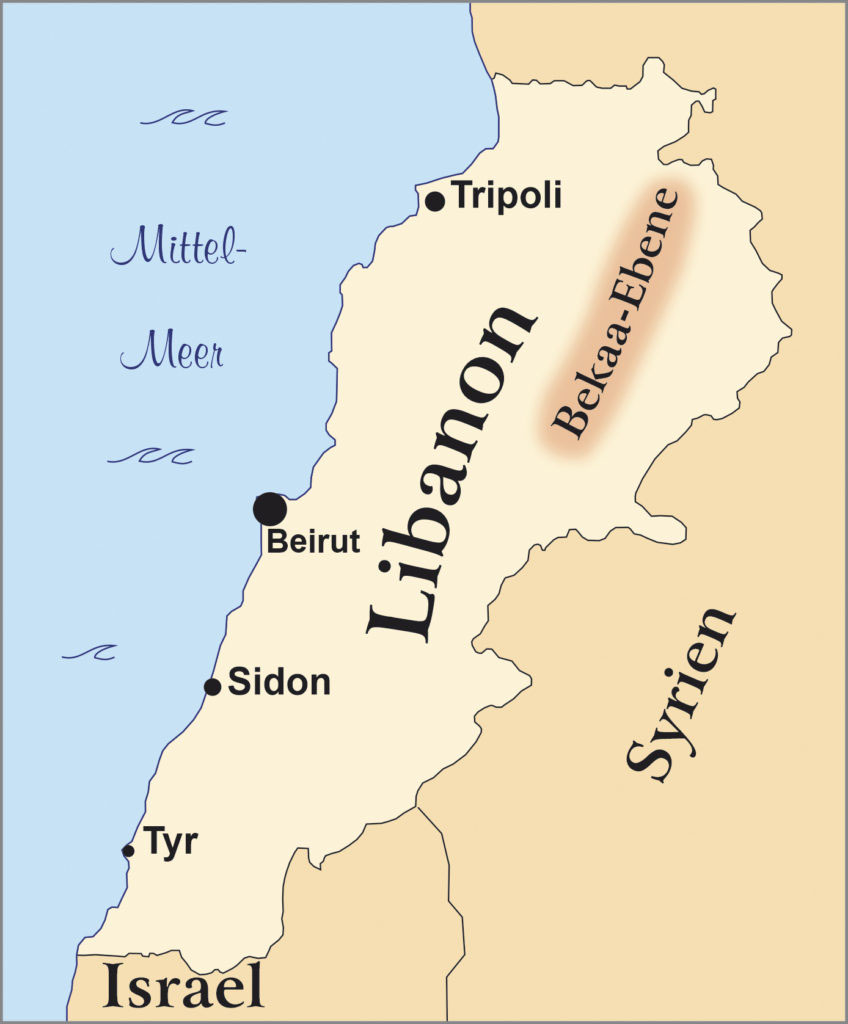 Background: Lebanon, a country in conflict
Because of its special beauty, Lebanon has long been known as the "Switzerland of the Middle East". Until the 1970s, Lebanon was the only Arab country in which there was a Christian majority. Then in 1975 a bloody civil war broke out between the Christian, Muslim-Shiite and Muslim-Sunni population groups. The civil war lasted for 15 years. Many people died; others fled abroad. The majority of Lebanon is now Muslim. Hezbollah, allied with Iran, holds the country under control. An additional huge challenge for this small country are the up to 2 million refugees who have come to the country because of the Syrian civil war. Because of the precarious economic situation, many young Lebanese have given up hope for a better future.
Call of Hope's work in Lebanon
Call of Hope has been working in Lebanon for many decades. The focus of our work is on the Bekaa plateau in the north-east of the country. Hundreds of thousands of Syrian refugees who have fled to Lebanon in recent years because of the civil war in neighboring Syria also live here. It is very difficult for these people. Call of Hope tries to alleviate their need through relief supplies and brings them hope through the word of God. Hundreds of Muslim refugees have found faith in Jesus in recent years. These include former fighters of the terrorist organizations Hezbollah and Al Qaeda. Call of Hope also takes special care of blind and multiple disabled children and adults.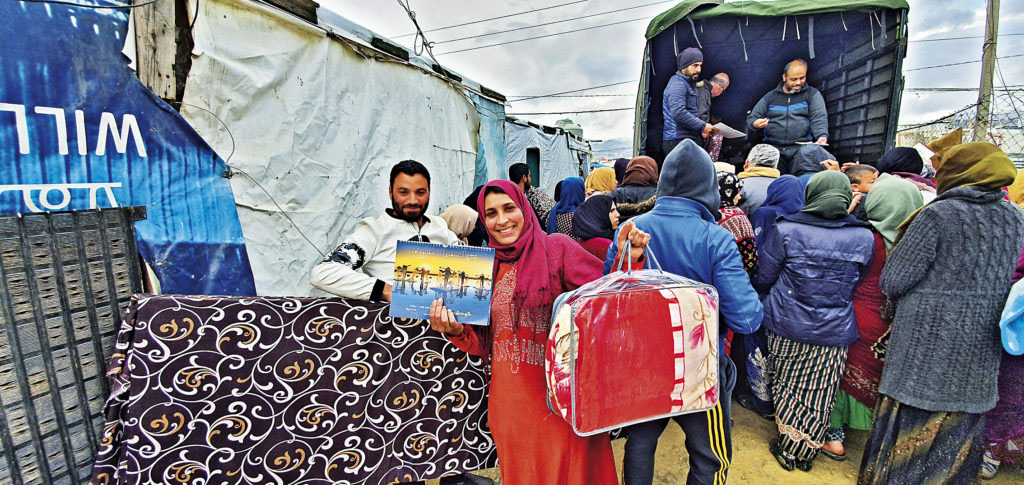 The work of Call of Hope in Lebanon
Thanks to the work of Call of Hope, many thousands of refugees have been provided with essential food and relief supplies in recent years. Several hundred Muslims have found faith in Jesus Christ. We were able to help many blind and multi-handicapped people through school or vocational training. From Lebanon, Call of Hope also reaches Arabic-speaking people in the Middle East and North Africa via social media with the good news of Jesus.
Children's lessons and children's meetings for Muslim children
Teaching and training for the blind and multiple handicapped people
Humanitarian aid for Syrian refugees
Operations in refugee camps
Church planting and services for former Muslims
Evangelism through social media for the Arab world