Anan from Syria believes in Christ
Since 2019, Lebanon has been going through the worst economic crisis in its history. Some Lebanese voices say that life is now in some aspects even more difficult than it was during the country's terrible civil war, which lasted from 1975-1990!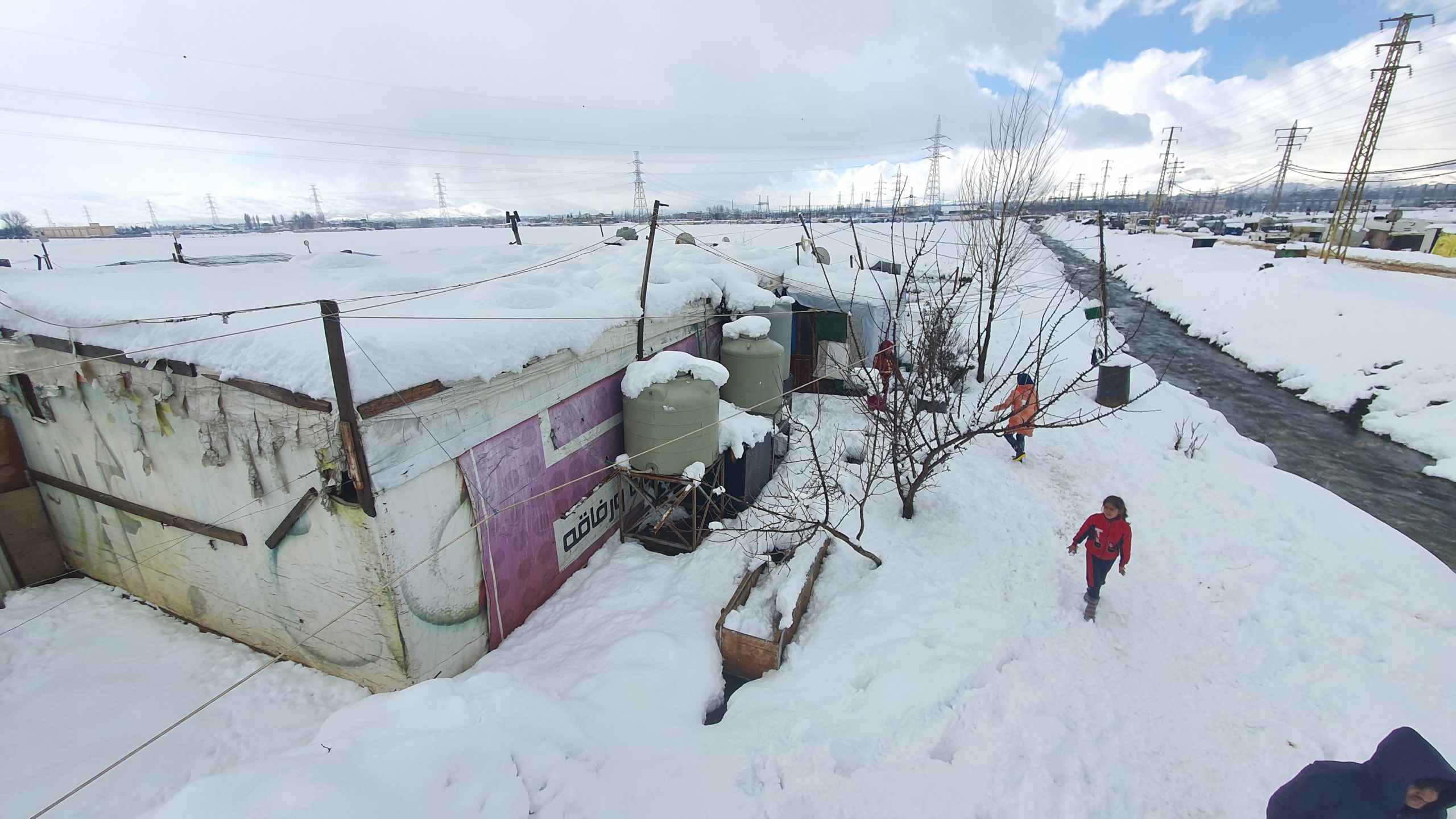 Inflation has skyrocketed during the last couple of months, causing a devaluation of the income of most Lebanese of up to 90%. At the same time, during the last two years, prices of basic food items have increased by more than 400%. More than 70% of the Lebanese people are now living below the poverty line. This is true even more so for the about 2 million Syrian refugees present in the country.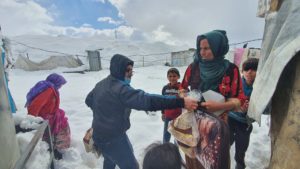 In whatever way possible, Call of Hope's frontline workers in Lebanon, Bro. John* and Sis. Sara* together with their team of volunteer helpers, try to alleviate the suffering. Thanks to the generous help of our supporters and prayer partners, they are able to help out hundreds of needy families every month with provisions of food, clothing, blankets and medicine. As they go out to meet the physical needs of people, our team is also encountering a hitherto unknown hunger after the Word of God. Every week, Bro. John and his team are seeing many Lebanese and Syrians turn to Christ! Bro. John remarks, "We are truly witnessing a revival!" One of those who have recently come to believe in Jesus is Anan, a 44-year-old refugee lady from Syria.
Anan grew up in a Muslim village in Syria. They had been brought up to hate everything Christian. Her firm conviction was that the Bible is corrupt and that Islam is the one and only true religion! But what shook Anan in her convictions were the atrocities committed by ISIS during the Syrian civil war. Why did Muslims perpetrate these heinous crimes in the name of Allah?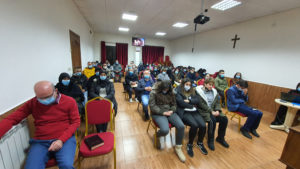 In 2015 she fled across the border to Lebanon. Here, she came into contact with Bro. John and his team, who are reaching out to Syrian refugees with practical aid and the Word of God. Anan was very surprised to get to know several former Muslims who now believed in Jesus Christ! "Why did these people leave the 'true religion' and become Christians?", she asked herself.
Her interest had been roused, so she started to attend the weekly services and women's meetings in Bro. John's church. Carefully she listened to the messages delivered from the Bible and about Jesus Christ. According to Islam, Jesus was merely a prophet, not the Son of God, and he never died on the cross. But the gospels proved the exact opposite, that Jesus is indeed the Son of God and that he died for the sins of the whole world!
Several times Anan met privately with Bro. John and Sis. Sara to discuss faith matters and the questions she harboured with regard to the Bible and the Christian faith. Anan was now also personally intensively studying the Scriptures. Then she reached a decision. On January 18, in the presence of Bro. John and Sis. Sara, Anan committed her whole life to Christ. Afterwards, she remarked, "Bro. John, I used to be terribly afraid of hell. But now I know that Christ has saved me and has given me eternal life. I am a saved woman!" We praise God for his amazing work in the lives of many people in Lebanon during these dark days. Thank you for your prayers and gifts in support of this ongoing work!