Lebanon – One Blow After The Other!
It is now a little over 7 weeks since the catastrophic explosion rocked Beirut and indeed all of Lebanon. The explosion was just another massive blow to the already tottering economical crises that Lebanon has been struggling through. The Lebanese people are full of questions, struggles, and desperation, with many now looking for ways to leave the country, feeling as though there is no coming back from how low things are there.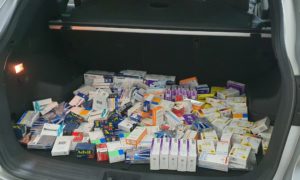 But, for our Frontline Workers, this has been a time of reaching out and helping in any way that they could. Call of Hope has been working in Lebanon for 50 years, which made it possible for us to jump right in and help. We are able to provide aid to individuals and families with food, medicine, lodging rental support, replacement glass for windows, Bibles and literature, and spiritual counsel. For those most impacted by the explosion, our efforts have been an encouragement and immense help.
Here is a short testimonial from Beirut! "Nazaret reacted as expected when we entered his damaged home.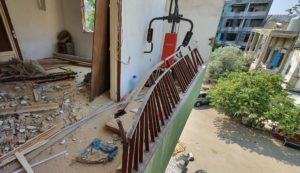 He remained seated and quiet. Like most families affected by the explosion in Beirut, Nazaret was familiar with this scenario: another non-profit coming through making promises. And although some of these organizations have been able to help in incredible ways, few have followed through in a practical way to give hope to the victims. So, as you can imagine, Nazaret was surprised when we gave him the money, the food package, our books and prayer for him and his family. His demeanor changed and he expressed regret for his attitude as he accompanied us outside and thanked us."
Please continue to pray for the work in Beirut and for Lebanon.